Douglas Hall and The Scottish Gallery of Modern Art
Douglas was the founding director of the museum until his retirement in 1986. Some people might say that he had quite an unconventional approach to running a museum. In some respects they may be correct but the overall result was stupendous. Rather than put together a stamp collection type of museum with a mixture of indifferent quality, he managed to focus on a selection of works that definitely spoke for themselves (thankfully this tradition continues today). During his time as director we sold him seven works that still remain favourites. The first work was Robert MacBryde's Two Women Sewing, 1953, from our Colquhoun and MacBryde show in 1974 for $45,000; then in 1977 Percy Wyndham Lewis's The Reading of Ovid (Tyros), 1920/21 for $40,000; Walter Sickert's High Steppers, 1938/39, for $22,500 in 1979 which we had tried to sell to Tommy Steele; and Man Ray's Involute, 1917, which came on from the Penrose Collection for $25,000. In 1980 he bought Roy Lichtenstein's In the Car, which we had bought from Gianni Agnelli for $225,000. With this purchase I can explain his unconventional attitude to his purchases. Douglas had given me a short wish list which I had put together waiting for his visit, when he came to the gallery he saw this painting hanging over my sofa and immediately told me that he was taking it, with no reference at all to the works I had gathered for him to see. I am told by Patrick Elliott the senior curator at the museum it is - for insurance purposes - the most valuable painting in the museum.

After this we only sold him two more works; in 1982 Picasso's Guitare, Bec a Gaz, 1913 from the Penrose collection for $400,000 and in 1983, Stanley Spencer's Christ Delivered by the People, 1950, for $50,000, which my dear friend Robert Fraser had tried to sell to Adam Ant for us; it was probably hanging on the same wall as the Lichtenstein when Douglas saw it. You can see from this diverse group of works how a great museum collection was formed, with a considerable emphasis towards Surrealism which was assisted substantially by the Penrose and Gabrielle Keiller collections.
---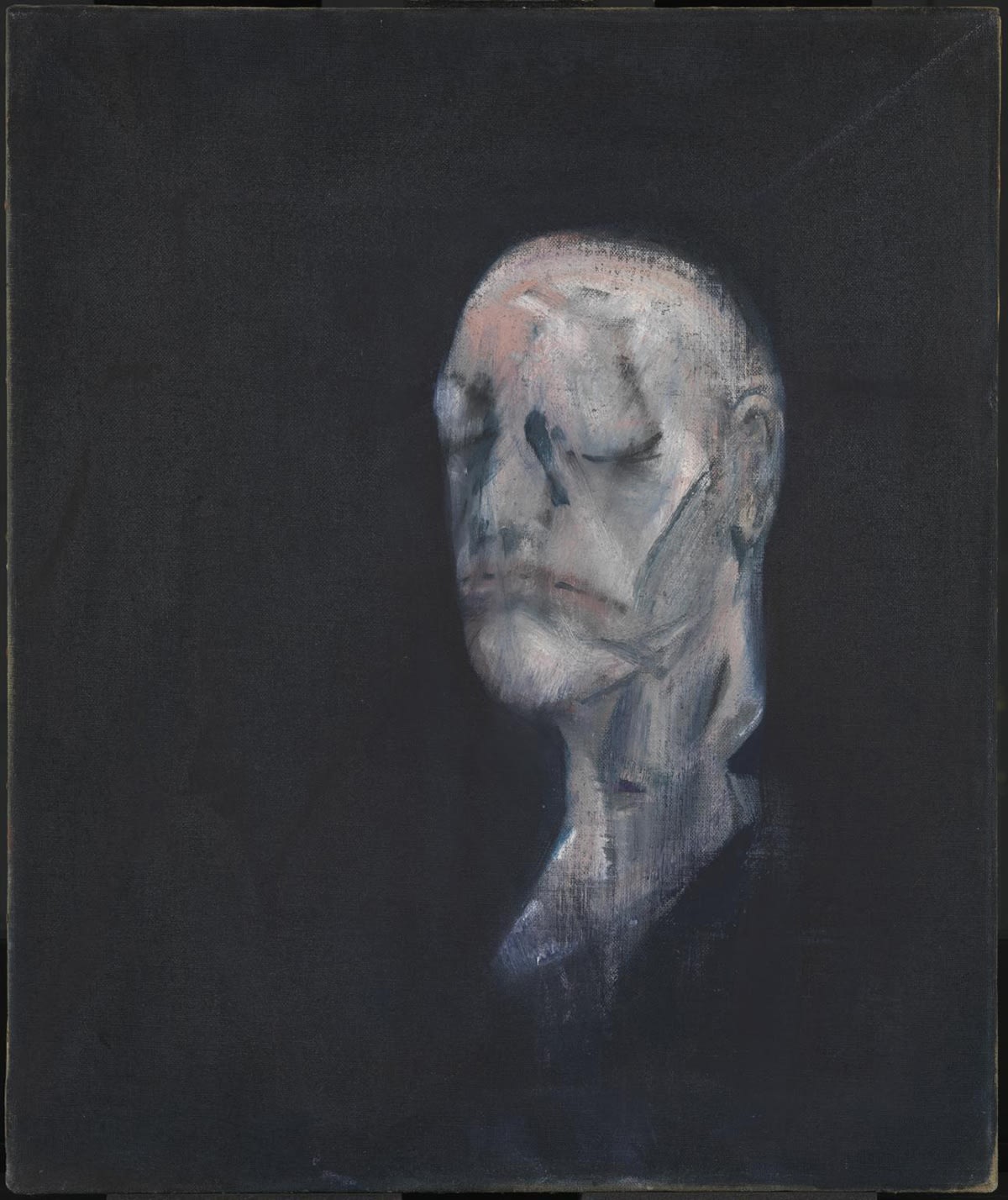 Francis Bacon, Study for Portrait II (After the Life Mask of William Blake), 1955, oil paint on canvas, 24 x 19 1/2 inches (61 x 50 cm), Tate Gallery
Francis Bacon
Ronald Alley, the chief curator of the Tate Gallery at the time, who visited every exhibition that we had at the gallery religiously (and probably all the other galleries as well) mentioned to me that one of his great wishes was for Francis Bacon's Study for Portrait (After the Life Mask of William Blake, 1955). I knew that Mario Tazzoli had one that he would like to sell which I offered to Ronald, whereupon he told me that wasn't the one he wanted but the one Caroline Blackwood owned. So, armed with this information I contacted Kasmin to see if she might sell it. Caroline Blackwood was his partner's (Sheridan Dufferin) sister. She agreed to sell and so we sold it to the Tate for $100,000 and sold the other one to my colleague Thomas Gibson. Not a bad result from idle conversation.
---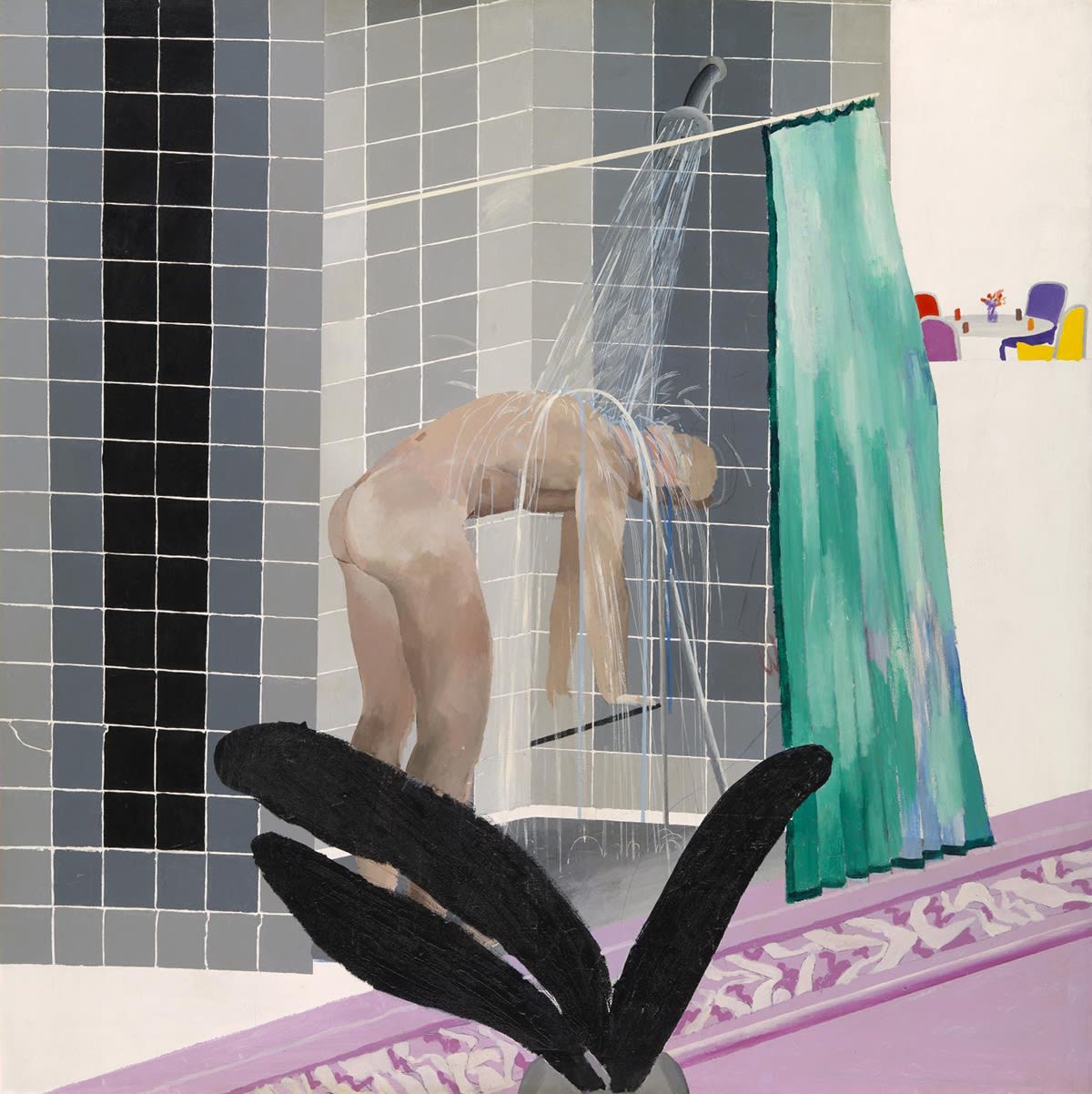 David Hockney, Man in Shower in Beverly Hills, 1964, acrylic paint on canvas, 65 3/4 x 65 3/4 (167 x 167cm), Tate Britain
David Hockney
In another conversation with Ronald, David Hockney's Man In a Shower, Beverly Hills, 1964, must have come up and as a result I asked the Abrams family if they would sell it. As they agreed we sold it to the Tate at the same meeting for $75,000. At the moment the Tate has a travelling show of their entire Hockney collection, but holding back one painting to exhibit in Tate Britain which alternates between A Bigger Splash and this one. Maybe A Bigger Splash is sent to the more PC countries!
---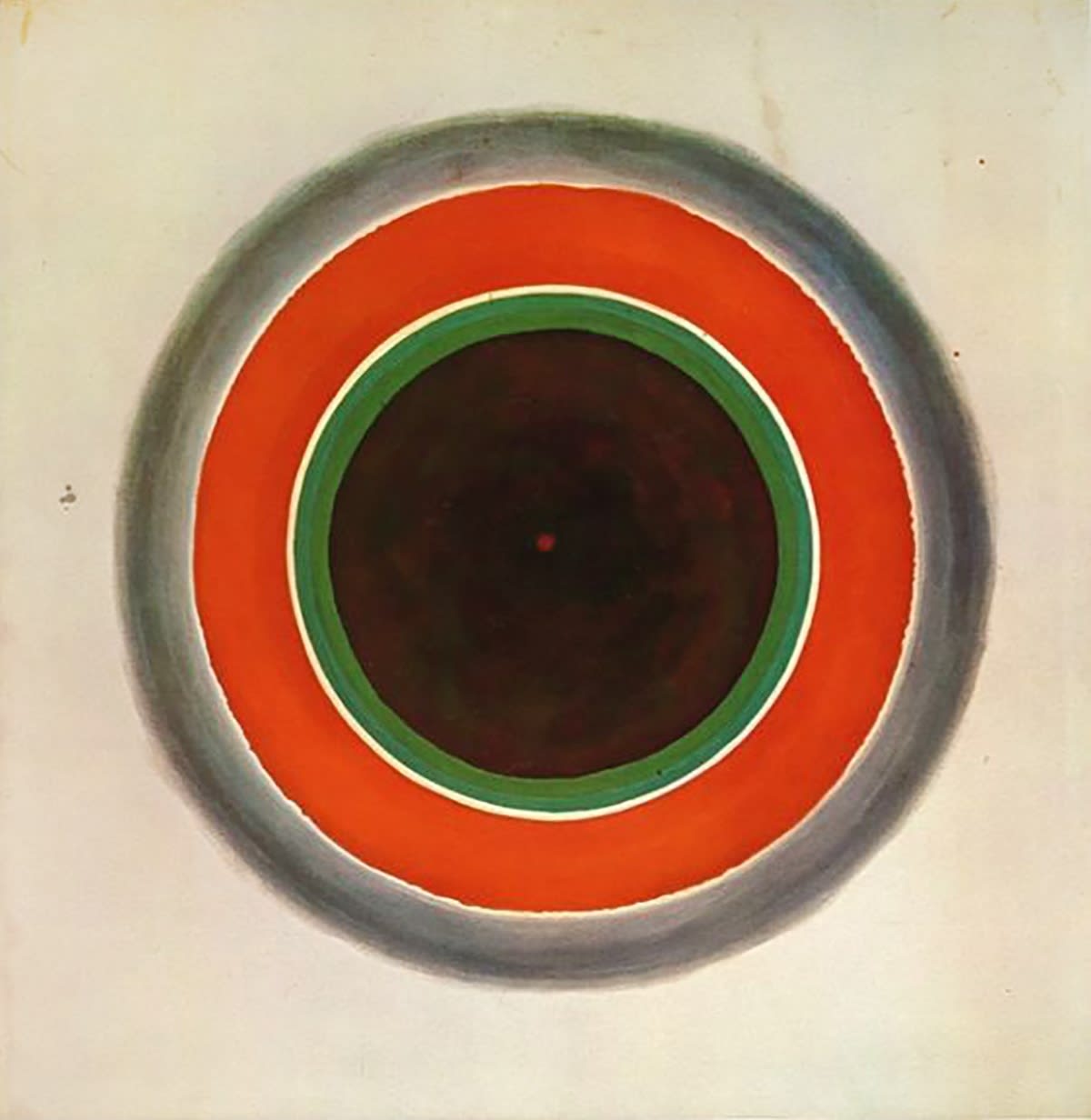 Kenneth Noland, A Warm Sound in a Gray Field, 1961, acrylic on canvas, 82 3/4 x 81 1/4 inches (210.2 x 207.4 cm), Private Collection
Kenneth Noland
Paul Kantor who was a close friend and dealer from Los Angeles asked me if I knew of a Noland Target painting as he had a client for one. Mike Abrams told me that they had
Warm Sound on a Grey Field,
1961, which was hanging in the lobby of his father's office and would be for sale. The only problem was that Paul and his client, Steve Martin, could only view it on a Saturday when the office was closed. We agreed that the three of us would have lunch nearby and afterwards go take a look at it through the glass doors where they would have arranged to leave the lights on. Sometime during lunch, Paul went off to the loo, at which point I turned to Steve, who was at the height of his fame as the star of Saturday Night Live, and asked him what he did which luckily didn't faze him. So after lunch off we all went to see the painting and the deal was done. Paul had a very special sense of humour and I remember an occasion when he was about to conclude a rather torturous deal with Norton Simon when Norton turned to him and asked, "what do you really want for it?" to which Paul replied without missing a beat, "a lot more".
The only other Noland I can recall selling was a Chevron titled
Air
,1964, which I bought privately in 1973 from Sotheby's in a rather convoluted way. At the end of 1973, along with a few paintings by Rosenquist, we lent this painting to a show in Rome called
Contemporanea
. At the end of the show, which had been extended without our permission, the Rosenquists returned safely but there was no sign of the Noland. When we contacted the organisers to find out was happening they replied that they had no idea, and anyway the painting wasn't insured as they hadn't bothered to extend the insurance cover. By coincidence, quite soon afterwards, Ileana Sonnabend was telling me about her Venetian friend Attilio Codognato, who had lent a George Segal to the show and had been sent back a Noland painting instead. With this information I called Atttilio and ascertained that he indeed had our painting. So, we got it back, but whether he got his Segal back I have no idea! A couple of years later we sold it to Minda de Gunzburg with the help of Maurice Tuchman for $27,500. She eventually gave it to the Centre Pompidou in Paris.
---
Margaret Wharton,
Niagra
, 1980, painted wood, 76 x 33 3/4 x 46 3/4 inches (193 x 86 x 119 cm), The Berardo Colection, Lisbon
Phylis Kind and the Chicago School
Ever since I first visited Chicago in 1970, I had been very excited by the Chicago Imagists and the Hairy Who. Visiting the Phylis Kind Gallery was always an eye opener and a great pleasure. Phylis and I had talked about showing some or all of her artists, so when I heard that the Camden Arts Centre was going to do a show entitled 'Who Chicago' at the end of the year, it seemed an opportune time to finally do it. We decided to include just six artists: Roger Brown, Gladys Nilsson, Jim Nutt, Ed Pasche, Margaret Wharton and Karl Wirsum. The owner of The Chicago Deep Pan Pizza was in London for the show and generously supplied pizzas for the opening which became quite a messy affair. We later went on to give Brown, Nilsson, Nutt and Pasche one-man shows. 40 years on, I am delighted to see that some of them are getting real recognition in New York. In a recent conversation with the delightful Anna Furney from Venus over Manhattan, I asked her if I would have to wait another 40 years for Wally Hedrick, Robert Mallary and John Tweddle to be recognised and shown in New York.
May 22, 2020